Officiant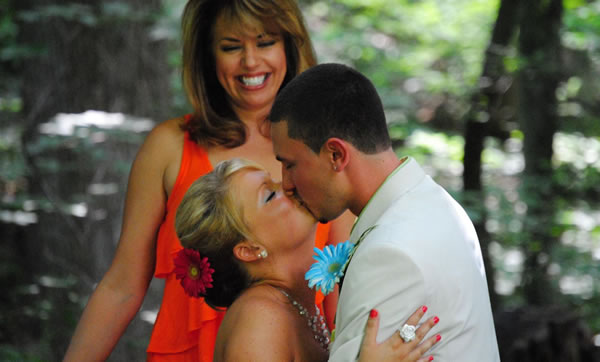 Valerie has passion. It comes thru in everything that she does. Because of her passion and charisma we were able to have our one of a kind wedding ceremony. While keeping our words tasteful and throwing in some of our favorite quirks we were able to truly express our love and commitment to each other, all while having a fun time and giving our guests a laugh or two along the way. Something they will always look back on with joy.
– Michele & Paul W.
In 2006, I became ordained with The Church of Spiritual Humanism to officiate the domestic partnership of my best friends. Friends and relatives who wanted a more personalized ceremony then began asking me to officiate their weddings.
I offer a unique, non-denominational ceremony that is all about you! One of my couples used a monologue from a favorite movie as a reading. Another couple, raised Jewish, wanted the traditions without the male-dominating meanings. This October I will be marrying a couple in full costumes on their favorite holiday, Halloween.
Since same-sex marriage became legal in PA on May 20, 2014, I have had the pleasure of performing LBGT ceremonies. Let me assist you in putting together a unique ceremony for you, the unique couple!
I would like to make an offer to the first couple to contact me, who has booked The Penguin Pathway at the Lehigh Valley Zoo for their wedding, I will perform the ceremony for free!
Please contact me to discuss your special day.